The most read stories on Retail Systems in 2019
Written by Peter Walker
23/12/19
With 2019 nearly over, we crunched the numbers and can bring you a round-up of the most popular stories of the year across Retail Systems.

Top of the lot was coverage from the RetailExpo conference, where keynote speaker and former Sainsbury's chief executive Justin King told the audience that UK retailers are partly to blame for their current travails and should stop shooting themselves in the foot – although he added that reports of the High Street's implosion were overhyped.

He warned that bricks and mortar retailers were inadvertently driving customers online channels by participating in discounting events such as Black Friday. "Maybe not reloading the gun and shooting our feet as quickly as we have sometimes before would be a good idea," he suggested, adding: "The industry has got to stop inflicting pain on itself."

Sticking with supermarkets, the news in June that Tesco was planning automated delivery services and e-commerce growth was remarkably popular. During its Capital Markets Day, leaders said that utilising technology was crucial to improving customer service, lowering the cost base and improving cash position, with details given on potentially expanding partnerships with Trigo Vision and Starship Technologies.

Another big grocery trend during the last 12 months was for trials of cashierless technology.

One highly clicked story detailed Argos' first self-service digital store, while parent company Sainsbury's also went fully till free using its Scan, Pay & Go technology. However, one of our more popular feature articles explained how un-manned checkout trials have been running into problems with security – detailing some of the issued being faced by the technology's frontrunner Amazon Go.

Another long-read looked at how next year's roll-out of the 5G network could realise some of the more long-awaited retail technologies like augmented and virtual reality.

There was particular interest in a story from China, where Huawei helped launch the world's first 5G shopping mall – promising HD video calls, shopping assistance, delivery and destination guidance offered by smart robots, artificial intelligence-based face recognition and people flow analysis.

The Internet of Things (IoT) and shopping via connected devices is another area potentially getting a 5G upgrade – as demonstrated by retail technology firm Perch partnering with Vodafone Business to develop in-store IoT devices which detect products that customers are picking up and respond with dynamic digital content.

Sticking with technology, retailers were keen to improve their omnichannel experience with app upgrades – ASOS for instance trialled an experimental AR feature enabling customers to virtually view a range of products.

There was, however, interest in our feature investigating how multiple retailer apps clogging up people's mobile phones was potentially leading to 'app apathy'.

Another issue of contention across the industry this year surrounded the Strong Customer Authentication (SCA) rules, which were due to be implemented in September as part of the second Payment Services Directive (PSD2).

At the end of June, readers were keen to find out that the European Banking Authority was of the opinion that implementing the new standards might be difficult for some merchants, with many being at risk of missing the deadline.

Merchants and payment providers breathed a sigh of relief as the UK's regulators agreed to an 18-month extension, following warnings that a lack of preparedness could risk billions of pounds worth of online purchases.
Related Articles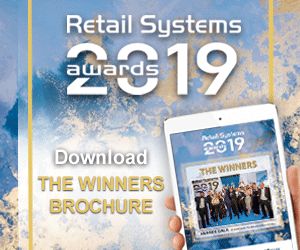 HULFT
Find out how HULFT can help you manage data, integration, supply chain automation and digital transformation across your retail enterprise.
Talking shop: retail technology solutions from Brother
Retail Systems editor Peter Walker sits down with Brother's senior commercial client manager Jessica Stansfield to talk through the company's solutions for retailers and hospitality businesses, what's new in labelling technology, and the benefits of outsourcing printing.
Most read stories...
World Markets
(15 minute+ time delay)