HULFT
Find out how HULFT can help you manage data, integration, supply chain automation and digital transformation across your retail enterprise.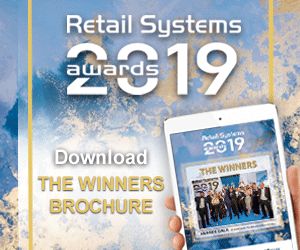 Talking shop: retail technology solutions from Brother
Retail Systems editor Peter Walker sits down with Brother's senior commercial client manager Jessica Stansfield to talk through the company's solutions for retailers and hospitality businesses, what's new in labelling technology, and the benefits of outsourcing printing.
Expert Views
Why the High Street needs a digital upgrade
Fluent Commerce's EMEA managing director Rob Shaw sat down with Retail Systems editor Peter Walker to discuss omnichannel opportunities, the best way to tackle technology and how the company is expanding into the UK and Europe.
Q&A
Most read stories...
New Products/Solutions Showcase...