Retailers investing in machine learning & voice search
Written by Peter Walker
26/06/18
Two thirds of retailers plan to invest in machine learning to enhance their digital marketing campaigns, according to new research.

Digital marketing agency QueryClick surveyed over 150 chief marketing officers for UK consumer brands with a revenue of over £150 million and an e-commerce offering, finding that over half (53 per cent) of retailers will invest in voice search technology within the next 12 months.

Overall, three quarters of chief marketing offficers said their brand will change its search engine optimisation (SEO) strategy to ensure it appears in voice-led search results. Of those, 43 per cent said they would do this within the next 12 months and 32 per cent said they would make the changes in over 12 months' time.

However, only three per cent of brands surveyed have already adapted their SEO strategies to ensure they appear in voice-led search results.

Chris Liversidge, founder and chief executive of QueryClick, said that consumer attention is under an unprecedented assault from brand messaging across more channels than ever before, and retailers are fiercely competing for their share.

"Amidst the challenges however, lie opportunities for retailers able to rebuild their strategies using data science to truly understand what consumers want, and consistently engage with them," he stated.

"An investment in digital, including machine learning technology, that allows retailers to track and unify the customer journey across all channels, and allows them to deliver timely, targeted messages to capture demand, is fundamental to their success."

Research from Pindrop earlier this month suggested that 85 per cent of businesses will use voice technology - such as Amazon's Alexa or Microsoft's Cortana voice-activated assistants - to communicate with customers within the next year, although only 28 per cent of businesses use the technology currently.

And at last week's eTail Europe conference, Amazon Pay's UK general manager Karen Pepper said that voice interactions will be the next evolution of customer interaction with retailers, following the evolutions of online and mobile.
Related Articles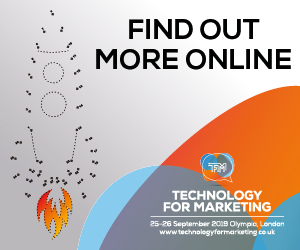 HULFT
Find out how HULFT can help you manage data, integration, supply chain automation and digital transformation across your retail enterprise.
Talking shop: retail technology solutions from Brother
Retail Systems editor Peter Walker sits down with Brother's senior commercial client manager Jessica Stansfield to talk through the company's solutions for retailers and hospitality businesses, what's new in labelling technology, and the benefits of outsourcing printing.
Most read stories...
World Markets
(15 minute+ time delay)