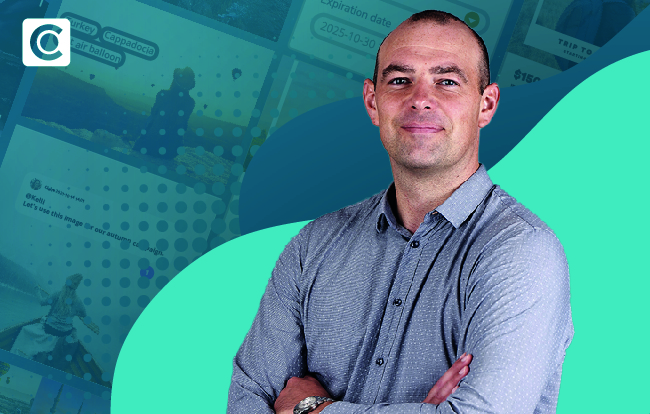 Mike Paxton, Chief Revenue Officer, Canto
A strong brand is critical to standing out in today's fast-paced and competitive retail environment. It's why retailers have vast troves of digital assets – everything from photos and videos, to graphics, design files and documents — all helping tell their story, showcase their products, and drive their strategy across multiple digital platforms. However, managing all those digital assets has now become one of the biggest challenges facing marketers in the sector.


Assets everywhere!

The volume of digital content teams must now manage rises daily. Ask yourself, how easy is it for my colleagues to save, find and share assets, and all work in a consistent way? How much time might we be losing? What are the risks to our brand's identity if timely, consistent, and properly controlled assets aren't readily available?

Supporting a wide range of retailers in the UK and globally, we see businesses have two distinct types of assets. The first are 'e-commerce assets', such as product shots. If products are seasonal, these images can have a very short shelf life — so it's important to have a mechanism in place to automatically take content out of circulation as soon as it becomes outdated or discontinued. Then there are 'brand assets', such as company logos, graphics, and colour palettes, which are more constant, and brand images that may be used over a longer period.

Shared servers and services like Google Drive, SharePoint and Dropbox have access and storage limitations; but most of all they lack the functionality to help locate files quickly. In a world of hybrid working, having the right systems to keep content well-organised is proving vital. Without any centralised source of truth for your brand, your engine room of content creators will slow down, and your external partners will be left frustrated.

Understanding the risk to your brand

This asset disorganisation can easily jeopardise your brand. We recommend retailers address the following three areas:

1. Protecting brand integrity
Without a clear system in place that dictates which assets need to be used in different contexts, your team members are much more likely to just grab whatever they think will work for the content they're creating. Unfortunately, this often means that they end up using materials that don't adhere to established brand guidelines.

Going off-piste like this results in content that's inconsistent in terms of visuals and tone. It's confusing to your customers and indicates a lack of professionalism that can result in poor customer experience and loss of trust.

2. Maintaining brand consistency
Providing guidance on how each piece of content should be used, on which channels and, if applicable, in which markets is vital. Without content controls you can't manage your brand effectively across multiple digital touchpoints.

3. Scaling branded content
If you've ever struggled to find digital content, you know what it's like to have a storage system that's working against you. Poorly planned file storage can create bottlenecks and bring creative flow to a screeching halt. Unfortunately, most retail teams have experienced this first-hand.

Once brand assets have been created, they need to be organised and made accessible to everyone who might need to use them. In-house and external collaborators must have fast and secure access to the assets they need to create content more efficiently and scale production smoothly as you grow.

The solution: digital asset management

To overcome these challenges, retailers like Ralph Lauren, Gymshark, Giant Bicycles have turned to digital asset management (DAM) platforms. They make it easy to organise, manage, and distribute all your brand assets from a single source, by consolidating everything into a centrally managed location.

Smart tags, image recognition, content insights and usage data all make this a key tool for retail sales and marketing teams.

Along with a wide range of integrations with other software, DAM helps retailers to save time and money. Working from a common library makes sharing material easier, improving collaboration with internal creative teams and external agencies and partners and drives productivity. Flexible user permissions allow brands to give collaborators access to everything they need (and nothing they don't), and sharing portals provide a secure and convenient way to share curated sets of assets with distributors and international teams.

To learn more about how digital asset management helps retail brands to grow, including a step-by-step guide to tackling the three brand management challenges, download our Essential Guide to Brand Management.