Google leads voice search readiness race
Written by Peter Walker
09/04/19
Google Maps is the platform most ready for the voice search revolution, followed by Yelp and Bing.

This is according to analysis from Uberall, which identified 37 directories that directly feed voice search platforms, ranking them according to how important they are to a business's voice search readiness.

The location management provider's Voice Search Readiness Report looked at 73,000 retail locations, from small businesses right up to large enterprises.

Google, Yelp and Bing comprise approximately 90 per cent of the market, with Apple Maps having a minimal impact on voice rankings, as business listings on this platform will not help with voice search optimisation.

Today, when a consumer issues a command such as "OK Google/Siri/Alexa, find the best garage in my area," the query will return only one result at a time. This means that, unlike with desktop and mobile search results, only one business can win.

When a user conducts a voice search to find out information about shops or services in their area, the accuracy and consistency of listings across certain key directories will determine which outlet is recommended in the search results.

"Voice search is one of the most hyped, yet perhaps least understood topics confronting businesses today," said Norman Rohr, senior vice president of marketing at Uberall. "Very few firms understand what's required to become 'voice search ready' or whether there is actually any justification to begin investing in it."

Dentists were found to be the most voice ready, followed by health-food retailers.

Overall though, the report found that only 3.82 per cent of business locations analysed had correct information, even on the three major directories.

The most glaring mistakes and omissions came with opening hours, with Uberall finding 978,305 opening hour errors across listings, accounting for nearly half of all listings analysed.

"Publishing the wrong opening times is one of the most glaring mistakes businesses continue to make," added Rohr. "When a consumer conducts a search for a business online, they expect and trust that the information listed will be accurate – if the customer then turns up and finds that the business is closed, the immediate result is a loss of trust that will likely discourage them from ever returning to a business location."

Retail Systems analysis last October found that many High Street brands are investing in-house and partnering with tech startups to help improve the search engine optimisation (SEO) across e-commerce websites, as the advent of voice search has changed which content comes first.

Digital marketing agency QueryClick surveyed over 150 chief marketing officers from UK retailers with a revenue of over £150 million and an e-commerce offering, finding that over half (53 per cent) will invest in voice search technology within the next 12 months.
Related Articles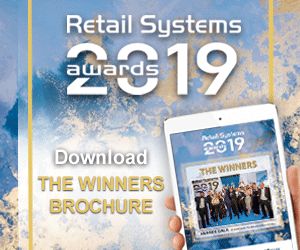 HULFT
Find out how HULFT can help you manage data, integration, supply chain automation and digital transformation across your retail enterprise.
Talking shop: retail technology solutions from Brother
Retail Systems editor Peter Walker sits down with Brother's senior commercial client manager Jessica Stansfield to talk through the company's solutions for retailers and hospitality businesses, what's new in labelling technology, and the benefits of outsourcing printing.
Most read stories...
World Markets
(15 minute+ time delay)