High Street brands accused of shopper spying
Written by Peter Walker
23/04/19
Some of the High Street's biggest brands have been secretly filming shoppers and using behavioural analysis technology to try and make them spend more.

An investigation by the Daily Mail revealed that the likes of Tesco, Boots, Sainsbury's and Co-Op all commissioned SBXL to record customers in their aisles.

The company claims it can use the footage to manipulate the emotions of shoppers, but argued that adequate signage was in place and consent was sought from customers.

However, the Information Commissioner's Office told the Daily Mail that it would check for breaches of data protection laws.

SBXL was commissioned by confectionary giant Mars to work with Tesco, Asda and Sainsbury's to sell more of its Whiskas and Pedigree pet food.

It recommended exploiting the 'guilt' owners felt about their pets by putting pictures of puppies and kittens next to treats. This resulted in a 15 per cent increase in sales, worth £106 million at Tesco and £20 million at Asda over a year, according to SBXL sales chief Andy Bromley.

A spokesperson for SBXL said it had "never carried out covert recording of customers in stores", with research "only ever carried out with the full co-operation from the public involved".

Boots responded that clear signage was placed directly next to the display and at store entrances to inform customers that filming was taking place for market research purposes.

An Asda spokesman said: "We have no relationship with SBXL nor gave any permission for footage from our stores to be posted online – we can reassure our customers that we always handle the privacy of their information with utmost care."

Tesco stated that it "does not covertly film customers in stores nor would we allow any other company to do so", adding that it worked with SBXL once in 2011 and customers gave permission to be interviewed.

Sainsbury's said: "We do not work with this company and have never had a direct relationship with them", noting that SBXL had assured it that all data captured in its stores had been deleted.

A Co-Op spokesman said that when SBXL filmed in its stores "clear customer signage was in place".

Parry Malm, chief executive and co-founder of marketing technology company Phrasee, commented that while technology has the power to do some fantastic things, it's all too easy for businesses to apply that same technology in an immoral way.

"Historically, tech vendors have been able to get away with this, and hide behind brands, who usually take the reputational hit for unethical applications of technology, but this is changing, with increased scrutiny and growing demand from consumers for more ethical marketing practices resulting in increased pressure on brands and their suppliers.

"There is still a lot more work to do to ensure that brands and their providers are using technology responsibly but a bigger conversation about the ethical use of technology is essential to make more businesses stand up and be accountable," he added.
Related Articles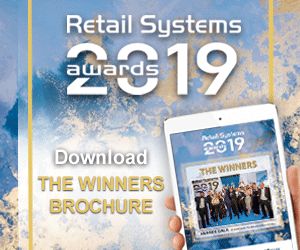 HULFT
Find out how HULFT can help you manage data, integration, supply chain automation and digital transformation across your retail enterprise.
Talking shop: retail technology solutions from Brother
Retail Systems editor Peter Walker sits down with Brother's senior commercial client manager Jessica Stansfield to talk through the company's solutions for retailers and hospitality businesses, what's new in labelling technology, and the benefits of outsourcing printing.
Most read stories...
World Markets
(15 minute+ time delay)