Human/robot interaction consultation launches
Written by Peter Walker
01/08/19
The John Lewis Partnership has partnered with the Small Robot Company, design consultancy Method and various robotics companies and industry bodies in the UK, to develop a blueprint for Human Robotic Interaction (HRI) in the 21st century.

Envisioned as an open framework to be evolved over time, the initiative will foster and accelerate the safe and ethical adoption of robotics across British industry. It will also help define how autonomous robotic technology should interact with people in the real world across different environments and sectors, including retail, manufacturing and farming.

The number of industrial robots active in the UK has grown by 30 per cent, according to the International Federation of Robotics, highlighting the need for a framework to govern how robots should interact with humans as we start to encounter them in a wide range of everyday scenarios.

The blueprint will look to define:

• the proper characteristics and states of the robot persona;
• how the user/robot relationship should function;
• how robots should be properly programmed to ensure people find them engaging, trustworthy and safe;
• how a robot should interact within the boundaries of its geospatial map;
• and how a robot should respond to humans it encounters during the course of its work.

The initial principles for the blueprint will be formally presented during a stakeholder consultation event today at Google's offices in London. This will be followed by a public consultation, supported by organisations such as the National Trust and LEAF. The output will then be developed into a commercial HRI guide.

This initiative follows on from Small Robot Company's first collaboration with the John Lewis Partnership last November, when it commenced a three-year trial of its harvesting robots on the Waitrose & Partners farm in Leckford, Hampshire. The robotics company also continues to work closely with the John Lewis Partnership's Room Y innovation team, which is assisting in the development of innovative propositions that could transform the retail industry.

John Vary, futurologist at the John Lewis Partnership, commented: "Britain is a melting pot for robotics innovation and the use of autonomous robot technology to assist human workers is a very real prospect for the future – but before we get there, we need to define how that relationship works."

Ben Scott-Robinson, co-founder at the Small Robot Company, said that real world robotics is set to explode. "Powered by artificial intelligence, robots are now becoming truly autonomous, and we're about to see a massive influx of commercial robots in the consumer domain – in our shops, our factories, our hotels, our streets and our fields.

"It's vital that consumers can trust and feel comfortable with these encounters. So we're launching a cross-industry initiative to create a blueprint for robotics in the Fourth Industrial Revolution."

Other collaborators on the HRI initiative include: Method, The Manufacturing Technology Centre, The Turing Institute, The Leverhulme Institute, robotics designers Konpanion and industrial robotics startup ZOA Robotics.
Related Articles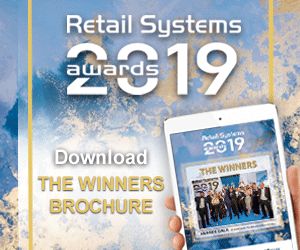 HULFT
Find out how HULFT can help you manage data, integration, supply chain automation and digital transformation across your retail enterprise.
Talking shop: retail technology solutions from Brother
Retail Systems editor Peter Walker sits down with Brother's senior commercial client manager Jessica Stansfield to talk through the company's solutions for retailers and hospitality businesses, what's new in labelling technology, and the benefits of outsourcing printing.
Most read stories...
World Markets
(15 minute+ time delay)