Google search update gives smaller retailers a boost
Written by Hannah McGrath
27/06/2019
New research has suggested that a recent update to Google is giving smaller retailers a better chance of appearing in organic search results.

A study by content optimisation platform Searchmetrics, found that Google's so-called 'diversity' update - aimed at reducing the instances of the same brand appearing multiple times in the top organic search results - means that consumers are now around half as likely to see the same brand or website appearing three times in the first ten ranking positions.

The firm analysed 10,000 Google keyword search results from before and after the diversity update, announced on 6 June, finding that three listings from the same website now appear for just 3.5 per cent of searches, a drop of almost half from 6.7 per cent before the tweak was made to the results algorithm.

Keywords that trigger more than three appearances from the same website in the top 10 results are now effectively zero, down from 1.8 per cent, according to the research.

Overall, the data indicated that transactional searches - those where the searcher's intention is to make a purchase - are most likely to have been affected by the Google diversity update. As a result Google is now offering shoppers more choices on the first search results page.

Research shows that 75 per cent of people never click beyond the first page on a Google search.

Searchmetrics suggested that major e-commerce brands, such as Amazon, may now put a little more emphasis on paid listings on Google. "The fact that impacted keywords are more likely to have a transactional search intent means that Google is offering shoppers more choices of domain - and therefore shop - on the first search results page."

Searchmetrics quoted an example of how the diversity update has impacted Amazon's search visibility for the term "nut crackers".

Since the update, Google is now showing only two organic results from amazon.com on the first page, compared with three before. But the search engine is now displaying an image box above the third-placed organic result – and Amazon owns three of these images.

"This shows that, even though amazon.com is limited to two normal organic rankings, it is still able to occupy a considerable amount of real estate near the top of the search engine results," Searchmetrics stated.
Related Articles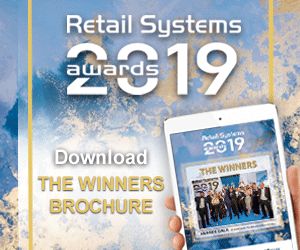 HULFT
Find out how HULFT can help you manage data, integration, supply chain automation and digital transformation across your retail enterprise.
Talking shop: retail technology solutions from Brother
Retail Systems editor Peter Walker sits down with Brother's senior commercial client manager Jessica Stansfield to talk through the company's solutions for retailers and hospitality businesses, what's new in labelling technology, and the benefits of outsourcing printing.
Most read stories...
World Markets
(15 minute+ time delay)