CBI demands business rates reform
Written by Peter Walker
08/05/19
Reform to the business rates system cannot come soon enough for British retailers, according to the Confederation of British Industry (CBI).

Addressing business leaders in central London today, the association's president John Allan identified two reasons reform was long overdue: gaps between revaluations meaning certain areas of the country are struggling, and the system makes businesses less likely to invest in growth.

"The business rates system has become uneconomical, unsustainable, and frankly, unintelligible," he stated, noting that the last revaluation period was extended from five years to seven, and revaluations are now expected every three years.

"But in practice, any longer than one year means business rates lag far behind economic cycles and - over the years - the significant rises in UK property costs.

"The result is a system that rewards those places already on their way up in the short-term, but eventually pulls the rug from under them – and one that punishes those areas that are already struggling, with boarded up shops an all too common sight," he added.

Allan argued that the current system disincentivises investment, with the way property is valued being at the heart of the problem.

"Whether it's a large capital investment, or several smaller upgrades to existing property, any real efforts to invest will see your business rates rise," he pointed out. "That adds yet another barrier to growth at a time when the UK already faces its lowest level of business investment since the financial crisis far behind our competitors."

His comments were echoed by experts at last week's RetailEXPO conference, who called on government - both national and local - to reform the rates system and do more to support the High Street's reinvention.

The CBI warned that both the Conservative and Labour parties must come good on manifesto promises to undertake a comprehensive and independent review.

"To understand the impact of these problems, we need only look at the headlines of the past few weeks – Debenhams, once a stronghold of the British high street, fell into administration," stated Allan.

"Exactly 'why' is a complicated question, but I've yet to read an explanation that doesn't cite business rates as at least part of the cause – and the same has been true of countless firms over the years.

"While we have seen warm words and small solutions from the government over the years these tweaks have only served to reinforce the idea that business rates are a high street issue rather than a problem for our whole economy.

"And the more sticking plasters we add, the greater the signal that the system is broken and in need of a fundamental re-think," Allan added.
Related Articles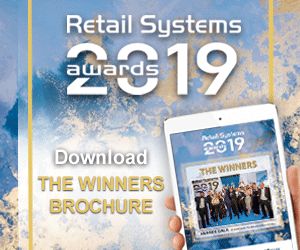 HULFT
Find out how HULFT can help you manage data, integration, supply chain automation and digital transformation across your retail enterprise.
Talking shop: retail technology solutions from Brother
Retail Systems editor Peter Walker sits down with Brother's senior commercial client manager Jessica Stansfield to talk through the company's solutions for retailers and hospitality businesses, what's new in labelling technology, and the benefits of outsourcing printing.
Most read stories...
World Markets
(15 minute+ time delay)