Shoppers ready to ditch brands after poor experience
Written by Hannah McGrath
15/05/2019
One in three European shoppers are ready to abandon brands entirely when customer experience falls short, according to new research from Adobe.

Its latest Experience Index report surveyed over 3,000 consumers from across Europe, finding that brands are routinely falling short of customer expectations, with UK consumers rating brands at just 54 per cent of their potential.

Shoppers cited an overcomplicated or time-consuming purchase process as their biggest turn off, with consumers from France (50 per cent), the UK (43 per cent), and Germany (41 per cent) inclined to abandon their online shopping cart following a negative experience.

The survey also highlighted a generational divide in expectations of digital experience and the human touch. Three fifths of 18-24 year olds (57 per cent) preferred to interact with a brand digitally, while the same amount (56 per cent) of those aged 25 and above preferred to interact with a human being.

The report revealed the biggest expectation among consumers is more personalisation, with 68 per cent of German, French, and British consumers demanding personalised experiences both in-store and online.

Augmented reality museum tours, loyalty programmes sending out test products, and retailers using voice activated tech in-store ranked as the experiences that impressed most.

Complicated websites are the biggest turn off for consumers across France, Germany and the UK, with 45 per cent stating this was the biggest barrier to a good customer experience.

Automation was one area that seemed to unite opinion, with 57 per cent of consumers from across France, Germany and the UK agreeing that, if done well, a completely automated experience can still delight them.

John Watton, senior marketing director at Adobe, said: "Whether it's retail, hospitality, travel or finance, brands are now operating in a buyer's market where one bad experience can put consumers off for good – this means that customer experience management is now an imperative for brands, so that they can effectively manage experiences across all points of interaction, whether it's digital, in-store, or via a contact centre."

The research from Adobe comes as the software giant announced it is launching a partnership with German enterprise company Software AG, which specialises in data integration services that improves personalisation as part of customer experience strategy.

The partnership will integrate the two companies' software to help customers create centralised, real-time customer profiles, via Adobe's Experience Platform and Software AG's webMethods Integration and Application Programming Integration (API) management services.

Adobe said Software AG's solutions would also help to introduce a new data connector between Marketo Engage and SAP solutions that will seamlessly sync account scoring behavior - visited key web pages, opened email, attended an event - and other marketing data with sales activity and pipeline data.
Related Articles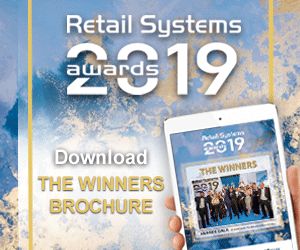 HULFT
Find out how HULFT can help you manage data, integration, supply chain automation and digital transformation across your retail enterprise.
Talking shop: retail technology solutions from Brother
Retail Systems editor Peter Walker sits down with Brother's senior commercial client manager Jessica Stansfield to talk through the company's solutions for retailers and hospitality businesses, what's new in labelling technology, and the benefits of outsourcing printing.
Most read stories...
World Markets
(15 minute+ time delay)