Food and consumer goods online sales to rise 163% by 2023
Written by Peter Walker
05/06/19
Digital technologies are revolutionising the way the food and consumer goods industry operates and online sales are forecast to grow 163 per cent by 2023 across major markets, according to a new report from research organisation IGD and The Consumer Goods Forum.

Major grocery e-commerce markets will continue to expand rapidly, growing at almost four times the rate of any other channel.

Europe's online grocery market will grow by 66 per cent by 2023, adding $21 billion, although this is dwarfed by predictions for Asia-Pacific, where the online grocery market will grow by 196 per cent, adding $198 billion, and in North America, where growth will be 152 per cent, adding $38 billion.

Susan Barratt, chief executive at IGD, said: "We believe that plenty of the new emerging models are set to grow and prosper, which means established retailers will need to work hard and swiftly, either to limit their impact or to emulate them.

"The digitisation of the food and consumer goods industry has already disrupted and transformed the industry, yet the story has only just begun," she added.

IGD's predictions for rapid evolution included a rapid acceleration of technology-led strategic partnerships, advanced digital technology to help physical stores close the data gap on pureplay operators, AI transforming commercial trading interfaces between retailers and suppliers, and decreasing reliance for advanced traditional retailers on actually selling products.

Meanwhile, on the e-commerce side, the report predicted that successful pureplays will diversify offline, either by opening their own stores or forming alliances with traditional retailers. Manufacturer direct-to-consumer businesses will become "a major force" and could be consolidated through a single ordering platform, while some logistics companies will evolve to become retailers.

IGD also suggested that social commerce will go global, with platforms integrating with e-commerce to offer more frictionless shopping.

The centralisation of data and use of advanced technology means that ecosystems will gain real time insights, promoting rapid change, driving greater personalisation for shoppers and raise profitability, a benchmark for all other retail models, the report added.

Peter Freedman, managing director of The Consumer Goods Forum, concluded that while growth remains challenging for all of the established players in the industry, many are nevertheless finding that the ongoing disruption presents exciting opportunities.
Related Articles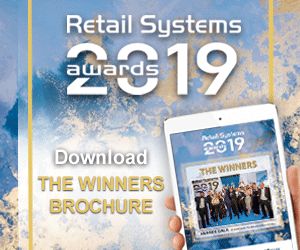 HULFT
Find out how HULFT can help you manage data, integration, supply chain automation and digital transformation across your retail enterprise.
Talking shop: retail technology solutions from Brother
Retail Systems editor Peter Walker sits down with Brother's senior commercial client manager Jessica Stansfield to talk through the company's solutions for retailers and hospitality businesses, what's new in labelling technology, and the benefits of outsourcing printing.
Most read stories...
World Markets
(15 minute+ time delay)