Why the High Street needs a digital upgrade
Why the High Street needs a digital upgrade
Britain was once a proud nation of shopkeepers. Indeed today, the retail sector is the UK's largest private sector employer with around 2.9 million employees. However, tough economic conditions, changing consumer behaviour and growing online competition are making the trading environment difficult. Protecting margins, as costs increase, is paramount, and in order to keep pace, retailers should look to evolve the way they trade to improve commercial efficiency.
The technology systems that keeps a retail business running have been redefined in recent years and the latest innovations can help unify online and offline processes, modernising systems to optimise assortment, pricing and inventory. Software-as-a-service solutions are proven to reduce ongoing operational costs and increase time to value, whilst ensuring businesses can adapt to change easily.
Retail Systems editor Peter Walker sat down with Rob Shaw, EMEA managing director at cloud-native order management company Fluent Commerce, to discuss the need for retailers to digitally upgrade in order to protect their bottom lines and the ailing High Street.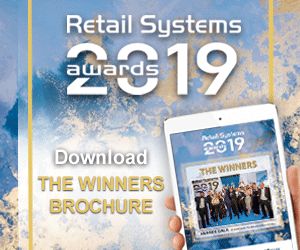 HULFT
Find out how HULFT can help you manage data, integration, supply chain automation and digital transformation across your retail enterprise.
Talking shop: retail technology solutions from Brother
Retail Systems editor Peter Walker sits down with Brother's senior commercial client manager Jessica Stansfield to talk through the company's solutions for retailers and hospitality businesses, what's new in labelling technology, and the benefits of outsourcing printing.
Expert Views
Q&A
Most read stories...