Voice tech 'will shape the future of retail'
Written by Hannah McGrath
07/03/2019
Voice-assisted shopping is set to become the dominant retail technology within a decade, according to a panel of experts.

Speaking at a Salesforce retail industry event in London, Customer First Group founder and retail customer experience veteran Martin Newman said that increasing uptake of Amazon Alexa and Google Home voice assistants points to an inevitable growth in customers searching for and making purchases via integrated Internet of Things (IoT) devices.

"Voice is definitely coming, there's no doubt about that," he stated, citing the fact that Amazon's Alexa software now works with more than 20,000 devices across 3,500 brands, while Google Home is integrated with around 5,000 smart home devices.

However, Newman underlined the importance of the "hype" factor when it comes to delays in retail technology entering the mainstream, noting that mobile shopping has only just begun to establish itself as a primary route to purchase for consumers, more than a decade after the first iPhone was introduced.

"We tend to overstate the impact of technology in the short term," he said, explaining that as with electric cars and mobile shopping, it would be some time before voice assisted retail is established as the underlying technology matures and consumers integrate devices into their everyday lives.

"The reality is that right now it's pretty negligible, there aren't a lot of sales through voice devices," he said, pointing out that it will take a while for consumers to feel comfortable walking down the street making voice commands. "But in six years I reckon we are going to be voice activating most things, without a shadow of a doubt."

The growth in retailers investing in early stage trials of voice technology was confirmed by Chris Conway, e-commerce director at the Co-Op and a former online chief at Morrison's.

"There are varying use cases out there that are actually benefitting from this in the here and now," he stated. "I was leading the Morrison's online business when we implemented voice and it was great, we got lots of great PR out of it, but did anybody use it? No. It was 0.000 per cent of our baskets.

"But could we see a practical use for it in four or five years? Absolutely," he added.

Conway explained that it took time for customers to trust a system allowing them make alterations to their baskets, adding: "Customers get used to things and then 12-18 months later people were using that a hell of a lot more than they used to.

"The same with voice I think. What will happen is that people will use the technology that we give them, they will learn to use it in their daily lives, that's where it becomes more convenient for them."

The sense that the machine learning technology is still prone to error, creating friction for the customer was underlined by Emma-Louise Vetch, head of customer experience at online cosmetics retailer Feel Unique.

She said: "It's got to be really carefully managed because there's a lot of really bad experiences out there."

Last year digital marketing agency QueryClick surveyed over 150 chief marketing officers from UK retailers with a revenue of over £150 million and an e-commerce offering, finding that over half (53 per cent) were preparing to invest in voice search technology within the next year.
Related Articles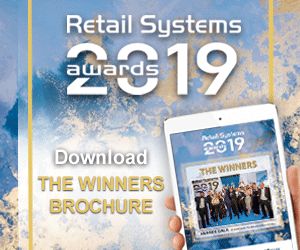 HULFT
Find out how HULFT can help you manage data, integration, supply chain automation and digital transformation across your retail enterprise.
Talking shop: retail technology solutions from Brother
Retail Systems editor Peter Walker sits down with Brother's senior commercial client manager Jessica Stansfield to talk through the company's solutions for retailers and hospitality businesses, what's new in labelling technology, and the benefits of outsourcing printing.
Most read stories...
World Markets
(15 minute+ time delay)