Shoppers torn between 'speed and security' of online payments
Written by Hannah McGrath
26/06/2019
A quarter of UK shoppers would abandon a purchase and look elsewhere if a retailer had a lengthy and inconvenient buying experience.

A survey of 4,000 online shoppers in the UK, France, Germany and Spain found that nearly half of UK consumers (43 per cent) said that 'speed and ease of payment' was the most important factor when paying for something online, compared to less than a fifth in Spain (17 per cent) and one third in France (32 per cent) and Germany (33 per cent).

Yet shoppers in all markets placed high value on a secure checkout process: French shoppers showed the greatest preference for security (62 per cent), followed closely by German (61 per cent), Spanish (58 per cent) and British (55 per cent).

The research was published ahead of the introduction of Strong Customer Authentication (SCA), the new, EU-wide, two-stage verification process which is part of the second Payment Services Directive (PSD2).

In order to accept payments once the rules come into effect on 14 September, merchants will need to build additional authentication into their checkout flow including least two of the three elements including something the customer knows (such as a pin or password), something the customer has (a phone or hardware token), or something the customer is (biometric evidence such as fingerprint or face recognition).

Considering the potential impact of SCA on UK consumers, nearly half (45 per cent) of people said they would be frustrated with a favourite brand that introduced new security processes during online checkout, and a fifth (23 per cent) would shop less with a favourite brand or retailer if it introduced new security measures.

Furthermore, many expressed uneasiness at the prospect of giving out personal or biometric data to help protect them from fraud, with 31 per cent of consumers uncomfortable with fingerprints, 22 per cent reluctant to give their mobile number and 24 per cent uncomfortable giving out passwords or memorable words.

Duncan Barrigan, vice president of product at GoCardless, said: "In the eyes of UK consumers, convenience is virtually neck and neck with security in terms of importance when shopping online.

"Protecting shoppers from fraud when they pay online is crucial, and new regulation which achieves this should be welcomed," he continued. "The flipside is that these measures, if implemented badly, could significantly disrupt consumers and lead to a significant conversion drop off for businesses."

Earlier this month, The European Banking Authority published an opinion on SCA, acknowledging that implementing the new standards might be difficult for some merchants, with many being at risk of missing the deadline.
Related Articles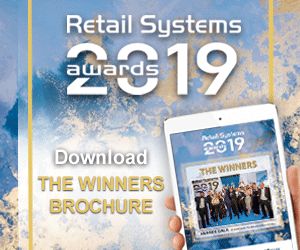 HULFT
Find out how HULFT can help you manage data, integration, supply chain automation and digital transformation across your retail enterprise.
Talking shop: retail technology solutions from Brother
Retail Systems editor Peter Walker sits down with Brother's senior commercial client manager Jessica Stansfield to talk through the company's solutions for retailers and hospitality businesses, what's new in labelling technology, and the benefits of outsourcing printing.
Most read stories...
World Markets
(15 minute+ time delay)