Inditex to launch all brands online by 2020
Written by Hannah McGrath
05/09/2018
Zara's parent company Inditex has announced it is developing technologies to offer online sales for all of its retail brands by 2020, including in markets where it does not have physical stores.

The Spanish clothing conglomerate, which also owns Pull&Bear, Massimo Dutti, Bershka and Stradivarius, announced yesterday that it is teaming up with tech firms to develop new ways of handling stock and inventory.

Pablo Isla, chief executive of Inditex, told a press conference in Milan yesterday that a system linking online customer orders to store inventory would be rolled out to all 96 counties where it has physical stores.

In a statement released after the press conference, Isla said: "We want to make our fashion collections available to all our customers, wherever they are in the world. Even in those markets which do not currently have our bricks-and-mortar stores."

Inditex currently operates in 49 markets with 7500 stores around the world, but the company is looking to tap new markets through its e-commerce strategy.

An integrated stock management system, which relies on radio frequency identification technology (RFID) is currently in use in Zara stories across 25 markets including Spain, France, Italy, China, the US, the UK and Mexico.

The technology is being rolled out across the rest of the brands globally with an expected completion date of 2020.

The announcement comes on the back of a sharp fall in Inditex's share price last week after Morgan Stanley cut its estimated earnings assessment to "underweight" citing shifts in sales channels and changes to currency fluctuations.

Jat Sahi, digital lead for retail at Fujitsu, called the move a big bet on two key factors, one operational and one consumer-driven.

"Firstly, this initiative will rely on a distribution system capable of getting clothes to customers and dealing with returns in good condition and on time and at profit regardless of what country they're in," he stated, suggesting that Inditex will likely need to invest in new technologies such as Robotic Process Automation, predictive analytics and the Internet of Things to create a more efficient distribution network that can handle this challenge.

"Secondly, Inditex is betting that customers across the globe will be happy to order clothes online without having tried them on, which seems to vary significantly country to country – and that the lack of a physical presence won't degrade their brands," Sahi continued, adding that there is a danger that without store experience, the brands will gradually become commoditised.
Related Articles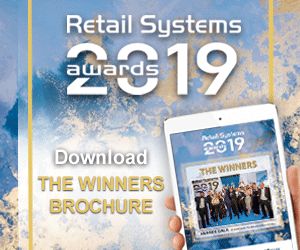 HULFT
Find out how HULFT can help you manage data, integration, supply chain automation and digital transformation across your retail enterprise.
Talking shop: retail technology solutions from Brother
Retail Systems editor Peter Walker sits down with Brother's senior commercial client manager Jessica Stansfield to talk through the company's solutions for retailers and hospitality businesses, what's new in labelling technology, and the benefits of outsourcing printing.
Most read stories...
World Markets
(15 minute+ time delay)