Collaborate or die: retail experts warn
Written by Peter Walker
28/05/19
Retailers must collaborate with tech startups if they are to undertake the innovation required to survive the current sector challenges, according to experts.

Speaking at last week's Future Stores conference in London, Christian Stephan, head of innovation research, digital strategy and transformation at German electronics retailer MediaMarktSaturn, told the audience that "you should learn to love working with startups".

"You simply can't innovate on your own, you won't be fast enough to market and you won't have the money to do it all yourself," he commented, explaining that his company set up an innovation hub which conducts 40 to 50 projects a year with a variety of different tech firms.

"We never deliver ready-to-go solutions, it's all about trying a proof-of-concept, then moving up to a minimum viable product you can base decisions on," stated Stephan, adding: "Don't just trust your gut on innovation, because you can't predict the future – ideas are cheap, but execution is not."

Zalando's vice president of direct-to-consumer Carsten Keller gave the e-commerce perspective and pointed out that "everything is platformed" these days, noting his company's move in 2015 to a marketplace format.

"Become one or join one – or you have no future," was his warning to online retailers.

Andrew Busby, the founder and chief executive of consultancy Retail Reflections, stated that while talk of a 'retail apocalypse' is over the top, conditions are "incredibly tough" and the industry is changing like no-one has ever seen before.

Despite all this though, he argued that technology should not drive strategy, rather decisions should be made for humans first. "The brand should inform tech decisions, rather than the other way round," he stated.

"Stores - and the workers within them - should be your greatest asset, as online growth will inevitably plateau," said Busby, citing examples like cycling apparel brand Rapha's clubhouse store concepts and Canada Goose using an in-store deep freeze to test out their jackets.

Finally, Facebook's industry head for retail Maureen McDonagh stated that friction was the biggest problem for retailers today.

"The High Street changes, but consumer expectations don't," she commented. "People are fed up, so it's important to understand where those pain points are at every step of the journey."

She pointed to the bar being set high by things like livechat windows online, or Amazon Prime delivery – things which people quickly get used to and expect from every retailer.
Related Articles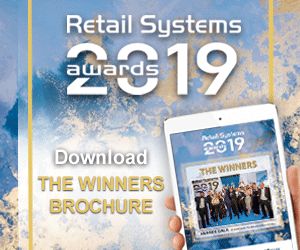 HULFT
Find out how HULFT can help you manage data, integration, supply chain automation and digital transformation across your retail enterprise.
Talking shop: retail technology solutions from Brother
Retail Systems editor Peter Walker sits down with Brother's senior commercial client manager Jessica Stansfield to talk through the company's solutions for retailers and hospitality businesses, what's new in labelling technology, and the benefits of outsourcing printing.
Most read stories...
World Markets
(15 minute+ time delay)