Retail Systems reports from PayTech Live!
Written by David Adams
12/12/2017
The ways in which new technology could help retailers find a better balance between security and a more frictionless customer experience were discussed in detail at PayTech Live!, part of the FinTech Connect Live! event held at London's ExCeL on 6-7 December.

One keynote panel discussion considered how retailers can best exploit the commercial opportunities offered by contactless and mobile payment technologies. Mike Kelly, CEO of Curl, explained how his company's technology, which interacts with a retailer's point of sale to authorise direct bank transfers, could allow retailers to move beyond the EMV world while also enhancing loyalty programmes. He compared the convenience of the Curl system to the way Uber customers effectively transact at the end of their journey via the Uber app.

Kelly also suggested that implementation of the new Payment Services Directive (PSD2) in May 2018 will open up new opportunities for retailers and technology companies. "That, for the first time ever, makes building a new network that's designed in the interests of merchants and consumers – and not banks – possible," said Kelly. "The conversation we're having with the banks is, you need to accept this: all you're doing is moving a number from one place to another. There's no reason why it should be expensive."

Adam Bialy, head of payment technology at Sainsbury's, said he was keen to support innovative technology, but he also highlighted the practical challenges facing a large retailer such as Sainsbury's when considering adoption of a completely new payments system. "This is where there's legacy technology, entrenched supplier contracts and huge market forces not letting go of those merchant relationships," he pointed out.

He observed that although new payment methods such as the Amazon Go concept – which removes the need for consumers to make a payment in-store – are eye-catching, there is currently little sign that any major retailer will roll out any similar technology. He also sought to put adoption of contactless payment methods into context: Sainsbury's sees wide regional variations in consumers' adoption even of card-based contactless payment at present, while digital wallets remain very much restricted to early adopters.

Kelly added that Curl's current focus is on explaining the potential benefits of its technology to smaller retailers and on ensuring that adoption of this sort of payment method would be possible at minimum cost. After all, he argued, moving away from the existing card schemes would reduce retailers' costs significantly, while the Curl system does not require the creation of a new infrastructure. He also stressed the extent to which more frictionless payment systems that do not rely on the EMV infrastructure increase convenience for customers.

"I think the idea is really good," said Bialy. "The crux is in the implementation and the execution, and the resources that would be necessary. I would be keen to try some of these solutions, to see what customers think and want. At the end of the day it's [about] what will bring the customer back to the shop. If that solution saves [the retailer] money and saves the customer time that could be interesting."

Any audience members who worked for any of the major card schemes might have raised their eyebrows at that – as they would have done when hearing Anna Kovaleva, head of foreign communications at Yandex.Money, describing progress in Russia towards implementation of new online payment systems, which enable consumers to pay for parking through the Yandex equivalent of Google Maps, for example.

Kovaleva suggested that the ubiquity of social media and messaging apps meant it was likely that in future a growing number of consumers would seek to use systems that integrate payment processes into the tools they use most often in their online lives. "In Russia a majority of people prefer to pay with online payments than with credit cards," she said. "We are trying to collaborate [with banks] to make life easier for consumers."
Related Articles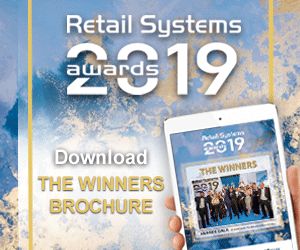 HULFT
Find out how HULFT can help you manage data, integration, supply chain automation and digital transformation across your retail enterprise.
Talking shop: retail technology solutions from Brother
Retail Systems editor Peter Walker sits down with Brother's senior commercial client manager Jessica Stansfield to talk through the company's solutions for retailers and hospitality businesses, what's new in labelling technology, and the benefits of outsourcing printing.
Most read stories...
World Markets
(15 minute+ time delay)