Retailers eye 3D printing for customer satisfaction
Written by Peter Walker
08/08/18
Almost three-quarters of European retailers believe investments in 3D printing will directly lead to greater customer satisfaction.

A survey by Ricoh among 791 retail decision-makers across the continent found that 84 per cent see a growing demand from customers for shorter delivery times, while and 74 per cent report customers want more personalised products.

With that in mind, 68 per cent suggested new printing technologies provide a key source of differentiation for their business.

To keep pace with changing consumer preferences, 68 per cent of those surveyed plan on investing in 3D printing technologies within the next two years. Specifically, 60 per cent believe 3D printing will speed-up their product development cycle, while 73 per cent said new printing technologies will help them maximise new market opportunities.

David Mills, chief executive of Ricoh Europe, said that in the age of the mobile consumer, it is more crucial than ever to get the right product into customers' hands at the right time.

"Bricks and mortar retailers are up against their digital rivals to deliver products on-demand, and personalise them to their customers' individual tastes," he stated. "With store closures an increasingly common sight, leading retailers are turning towards print to enhance the consumer experience, more effectively fulfil orders and compete for customer loyalty."

Bridging the gap between digital and physical objects, new technologies such as 3D printing simplify the way items are created, stocked, and distributed.

"As on-demand production becomes more localised, the nature of transactions will change as brands begin to emphasise the sale of infinitely replicable 3D products," Mills added.

Research earlier this year from Infosys on the consumer packaged goods sector found that 69 per cent of decision-makers were looking into 3D printing, while a study last year by Hammerson showed that when it comes to fulfilment options, 62 per cent of Millennials said that they would use 3D printing technology, compared with a third of those over the age of 35.

Meanwhile, in 2016, Louis Vuitton opened the world's first 3D-printed pop-up retail store, based in Sydney's Westfield shopping centre and showcasing the luxury retailer's latest menswear collection.
Related Articles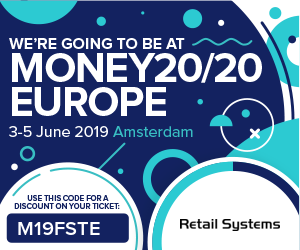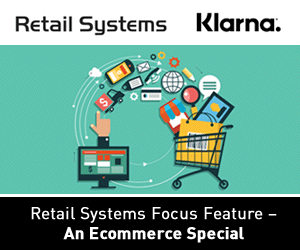 Talking shop: retail technology solutions from Brother
Retail Systems editor Peter Walker sits down with Brother's senior commercial client manager Jessica Stansfield to talk through the company's solutions for retailers and hospitality businesses, what's new in labelling technology, and the benefits of outsourcing printing.
Why the High Street needs a digital upgrade
Fluent Commerce's EMEA managing director Rob Shaw sat down with Retail Systems editor Peter Walker to discuss omnichannel opportunities, the best way to tackle technology and how the company is expanding into the UK and Europe.
Most read stories...
World Markets
(15 minute+ time delay)