IKEA profits fall on digital transformation
Written by Hannah McGrath
29/11/2018
IKEA has seen pre-tax profits drop by €1 billion in the last year as it pours investment into the company's e-commerce and digital transformation.

Results for the year end to August from the Swedish furniture retailer's parent company Ingka showed operating profit down profit down €2.3 billion, compared to €3 billion a year earlier.

The Ingka Group told reporters that the 26 per cent fall in full-year profits was part of the plan as the company looks to upgrade its online offering, delivery services smaller city centre stores.

Earlier this month, the company announced it would make 7,500 roles redundant across its global network while 11,500 new roles would be created to support the retailer's focus on its e-commerce offering. 350 jobs in the UK will be axed as part of the cuts.

In a statement, Ingka said revenues continued to increase, up two per cent to €37 billion in the year to August. Online sales were up 45 per cent.

Commenting on the results, Juvencio Maeztu, chief financial officer at Ingka, said the results were part of the four-year process to transform the company.

"We decided a year ago that we did not want customers to pay for the transformation," he explained. "It's a conscious decision to lower the profit to finance the business transformation [and] we expect to keep the same level of profit for the next three years.

He added: "As we closed the year, we have launched e-commerce in most markets and we see rapid and strong online growth. We will continue to develop the customer meeting and explore how digital platforms can help us reach more people with high-speed, quality and affordability."

"We have been operating for 75 years with the same business model. From 2018-22, we have a big programme to change the company, to be ready for the next 75 years. We are investing like never before."

Commenting on IKEA's full year results, Jat Sahi, digital retail lead at Fujitsu said: "Ikea may now be at the mercy of rising customer expectations in terms of both product and service.

"Neatly arranged displays and showrooms and the famous meatballs worked for decades but will its brand prove relevant to a generation of consumers that expect convenience and speed above all?"

He added: "Earlier this year we saw Ikea join other retailers in opening smaller stores inside the city centre as part of the rising micro-retailing trend. This, and the big investments in improving its online experience and digital technology capabilities has understandably set the retailer back when it comes to profits. But Ikea is playing the long game."
Related Articles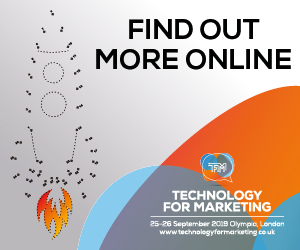 HULFT
Find out how HULFT can help you manage data, integration, supply chain automation and digital transformation across your retail enterprise.
Talking shop: retail technology solutions from Brother
Retail Systems editor Peter Walker sits down with Brother's senior commercial client manager Jessica Stansfield to talk through the company's solutions for retailers and hospitality businesses, what's new in labelling technology, and the benefits of outsourcing printing.
Most read stories...
World Markets
(15 minute+ time delay)