Which? warns Facebook still flooded with fake reviews
Written by Peter Walker
07/08/19
Facebook is failing to stop fake review factories that are increasingly being used to mislead consumers – despite being ordered to take urgent action by the regulator.

This is according to an investigation by Which? revealing that more than a month after the Competition and Markets Authority (CMA) raised concerns, Facebook remains flooded with fake review groups.

The consumer champion found dozens of groups on the social networking site in the UK that are recruiting people to write fake or incentivised reviews, with sellers offering free products in exchange for highly-rated reviews for products listed on Amazon.

During the investigation researchers joined 10 of these review groups and found 3,511 new posts generated in just one day, and more than 55,000 posts over a 30-day period.

In June, the CMA warned Facebook and eBay to conduct an urgent review of their sites after it found "troubling evidence" of a thriving marketplace for fake online reviews. The platforms were told to remove and prevent these groups from reappearing, with eBay appearing to have largely eradicated listings offering five-star reviews for sale.

Which? found a spike in membership in Facebook's fake review groups since the CMA warning, with some seeing a particularly sharp rise, suggesting that thousands of members may simply be flocking over from the groups that are shut down.

For example, one group started in April 2017 ended up with more 10,000 members after 4,300 people joined it in July – a 75 per cent increase, despite it existing for more than two years.

On the Facebook account Which? used, a number of similar groups appeared on the 'suggested for you' page, implying a possible weakness in the algorithm.

The rise in fake reviews could increase the chance of people potentially being duped into buying poor quality or even unsafe products that have been boosted by disingenuous reviews.

Online reviews influence an estimated £23 billion of transactions a year in the UK alone, according to the CMA. Meanwhile, a Which? survey of the public showed that 97 per cent of people use them when researching a purchase, but 31 per cent of those who bought a product because of excellent feedback scores were disappointed by it.

Writing or commissioning fake or incentivised reviews is in breach of consumer law and can lead to criminal action for the individuals responsible.

Natalie Hitchins, Which? head of products and services, said: "Our latest findings demonstrate that Facebook has systematically failed to take action while its platform continues to be plagued with fake review groups generating thousands of posts a day.

"Facebook must immediately take steps to not only address the groups that are reported to it, but proactively identify and shut down other groups, and put measures in place to prevent more from appearing in the future," she continued, adding: "The CMA must now consider enforcement action to ensure that more is being done to protect people from being misled online."

Facebook did not respond to requests for comment.
Related Articles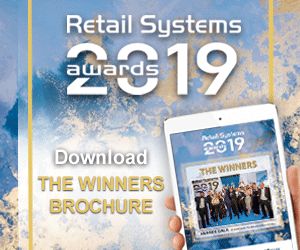 HULFT
Find out how HULFT can help you manage data, integration, supply chain automation and digital transformation across your retail enterprise.
Talking shop: retail technology solutions from Brother
Retail Systems editor Peter Walker sits down with Brother's senior commercial client manager Jessica Stansfield to talk through the company's solutions for retailers and hospitality businesses, what's new in labelling technology, and the benefits of outsourcing printing.
Most read stories...
World Markets
(15 minute+ time delay)