European rules 'would disrupt UK shoppers'
Written by Anthony Strzalek
22/11/2016
Visa has warned that new European rules on e-commerce threaten to seriously disrupt online shopping and cause inconvenience for UK consumers.

The European Banking Authority (EBA) has brought forward proposals for how it will implement strong customer authentication (SCA) as part of PSD2. The plans include a 'one size fits all' approach where every online transaction over €10 will require additional steps at checkout such as entering passwords, codes or using a card reader.

Independent consumer research carried out in five European countries and on behalf of Visa, highlighted that 95 per cent of European consumers spend over €10 when shopping online.

These steps would be felt most strongly in the UK, however, as UK consumers are the most prolific online shoppers of those surveyed, with 63 per cent regularly shopping online, compared with the European average of 51 per cent.

For UK online shoppers, the changes are likely to lead to more frustration and more cart abandonment. The survey found that over half (52 per cent) of consumers would abandon purchases if more steps were added to the checkout.

Peter Bayley, chief risk officer, Europe at Visa, said: "These new proposals threaten to seriously disrupt the way we all shop. The plans will bring a host of complications and inconveniences including more declined transactions and longer and more complicated checkout experiences with little if any benefit to consumers.

"All of this inconvenience comes with no evidence that it will actually reduce fraud. We have a system today that works, what we call risk-based authentication. This enables intelligent decisions about whether a particular purchase is low risk taking into account things like the device that's being used and previous shopping patterns."

The EBA will publish its final proposed standards on 12 January 2017. These standards are in response to the requirements of the Payment Services Directive (PSD2) which mandates SCA for all electronic payments.
Related Articles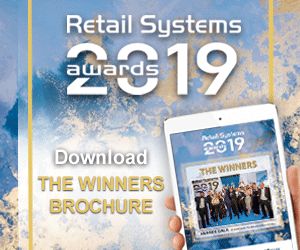 HULFT
Find out how HULFT can help you manage data, integration, supply chain automation and digital transformation across your retail enterprise.
Talking shop: retail technology solutions from Brother
Retail Systems editor Peter Walker sits down with Brother's senior commercial client manager Jessica Stansfield to talk through the company's solutions for retailers and hospitality businesses, what's new in labelling technology, and the benefits of outsourcing printing.
Most read stories...
World Markets
(15 minute+ time delay)