EC fines Mastercard €570m over payments
Written by Peter Walker
22/01/19
The European Commission (EC) has fined Mastercard €570 million for limiting the possibility for merchants to benefit from better conditions offered by banks established elsewhere in the Single Market, in breach of EU antitrust rules.

Mastercard is the second largest card scheme in the European Economic Area (EEA) in terms of consumer card issuing and value of transactions.

When a consumer uses a debit or credit card in a shop or online, the bank of the retailer pays an interchange fee to the cardholder's bank. The acquiring bank passes this fee on to the retailer which includes it, like any other cost, in the final prices for all consumers, even those who do not use cards.

Mastercard's rules obliged acquiring banks to apply the interchange fees of the country where the retailer was located. Prior to 9 December 2015, when the Interchange Fee Regulation introduced caps, interchange fees varied considerably from one country to another in the EEA. As a result, retailers in high-interchange fee countries could not benefit from lower interchange fees offered by an acquiring bank located in another member state.

In April 2013, the EC opened a formal antitrust investigation against Mastercard to assess whether these rules on 'cross-border acquiring' were in breach of EU antitrust rules. In July 2015, the EC issued a Statement of Objections.

Its investigation found that because of Mastercard's cross-border acquiring rules, retailers paid more in bank services to receive card payments than if they had been free to shop around for lower-priced services. This led to higher prices for retailers and consumers, to limited cross-border competition and to an artificial segmentation of the Single Market.

On this basis, the EC concluded that Mastercard's rules prevented retailers from benefitting from lower fees and restricted competition between banks cross border, in breach of EU antitrust rules. The infringement ended when Mastercard amended its rules in view of the entry into force of the Interchange Fee Regulation.

Mastercard cooperated with the EC by acknowledging the facts and the infringements of EU competition rules, so was granted a 10 per cent fine reduction.
Related Articles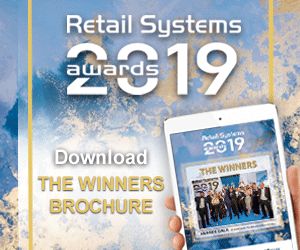 HULFT
Find out how HULFT can help you manage data, integration, supply chain automation and digital transformation across your retail enterprise.
Talking shop: retail technology solutions from Brother
Retail Systems editor Peter Walker sits down with Brother's senior commercial client manager Jessica Stansfield to talk through the company's solutions for retailers and hospitality businesses, what's new in labelling technology, and the benefits of outsourcing printing.
Most read stories...
World Markets
(15 minute+ time delay)