BRC calls for two-year business rate freeze
Written by Peter Walker
04/07/18
The British Retail Consortium (BRC) has called for a two-year freeze on business rates increases to provide some relief for the retail industry at a time when it is under significant cost pressure, and is going through a period of transformation driven by technology and changing consumer behaviour.

The retail industry is the UK's largest private sector employer, making up five per cent of the economy and paying nearly a quarter of the overall business rates bill – over £7 billion per year. The BRC argued this is a disproportionate burden and is leading to decisions to close stores, while at the same time getting in the way of the modernisation of Britain's High Streets.

This comes during a period when the industry is dealing with increasing costs, many resulting from government policies such as the Apprenticeship Levy or National Living Wage. At the same time, retailers are investing heavily in retraining their workforce for the digital economy, and in new technology to cater for the ways people now want to shop - £5.3 billion in 2016 alone.

There are nearly 2,500 fewer retail stores in the UK than there were three years ago, and since 2014 there have been over 3,200 retail insolvencies in the UK and a number of high profile Company Voluntary Agreements (CVAs).

Helen Dickinson, chief executive of the BRC, said the current business rates system is not fit for purpose. "Retail shoulders far more than its fair share, and the rates bill is leading to store closures and getting in the way of reinvention of our high streets.

"The BRC is calling on government to freeze business rates until the 2021 revaluation to relieve the burden of this unfair tax on retail businesses and allow time for dialogue about the wholesale modernisation of business taxation," she continued.

Meanwhile, BRC and Nielsen figures showed shop prices fell by 0.5 per cent in June, a significant easing in deflation from May's decline of 1.1 per cent, making it is the 62nd month of shop prices deflation.

Non-food deflation eased by almost a percentage point in June to 1.6 per cent from 2.5 per cent in May – the lowest rate of deflation since December 2017.

Dickinson said there's been an easing in deflation, largely driven by some retailers bringing forward the introduction of new ranges this year. "This effect on the index will be temporary and, given the strength of the competitive pressures in the industry, we're are likely to see non-food prices slide further into deflation in coming months.

"Against a backdrop of transformational change across the industry and some high profile store closures over recent weeks, government and policymakers need to do more to address the burden of things like business rates to help to ease the pressure and to support retailers to thrive through this transition and continue to offer great products to customers across the country," she added.
Related Articles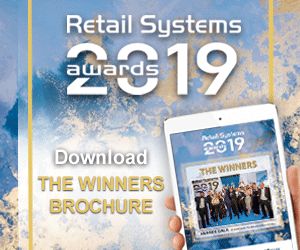 HULFT
Find out how HULFT can help you manage data, integration, supply chain automation and digital transformation across your retail enterprise.
Talking shop: retail technology solutions from Brother
Retail Systems editor Peter Walker sits down with Brother's senior commercial client manager Jessica Stansfield to talk through the company's solutions for retailers and hospitality businesses, what's new in labelling technology, and the benefits of outsourcing printing.
Most read stories...
World Markets
(15 minute+ time delay)