Less than 15% trust retailers with their data
Written by Hannah McGrath
13/12/18
Just 13 per cent of shoppers fully trust retailers to protect their personal data, according to a new survey which analysed the growing role of technology in customer experience.

A global study of 4,725 shoppers and more than 1,200 retail workers and managers from Europe, North Americam, Latin America, Asia-Pacific and the Middle East commissioned by Zebra, also found that retail has the lowest level of trust out of 10 different industries when it comes to data protection.

As a result, 73 per cent of shoppers said they wanted flexibility to control how their personal information is used following the introduction of General Data Protection Regulation (GDPR) in May this year.

"Our study reveals shopper expectations are on the rise," said Jeff Schmitz, senior vice president and chief marketing officer at Zebra Technologies.

"While retailers are addressing fulfillment challenges, they also need to provide a more trusted, personalized shopping experience that gives customers what they want, when, where, and how they want it."

The survey also showed rapidly changing attitudes to automation from retail employees, who are increasingly open to digital devices and self-service counters which free up staff time to provide in-store service to customers.

Nearly 80 per cent of retail decision makers - compared to 49 percent of store associates - said that staff checkout areas are becoming less necessary, while more than half of retail decision makers (52 per cent) are converting point of sale (PoS) space to self-checkout, and 62 per cent are transforming it for online order collection.

In terms of improved customer service, nearly half 49 per cent of retail associates said that mobile PoS devices help them to do their job better.

In the Europe and Middle East regions in particular, the shift to online shopping is driving changes to retailers' delivery options, with 74 per cent of decision makers saying that a rise in e-commerce has sparked more interest in fulfilment solutions and warehouse investments.

Mobile shopping is also growing in strength, with more than half of shoppers (51 per cent) saying they are better connected with their smartphones than with store associates who could advise and help them.

Nearly 60 per cent of retailers plan to increase their spend on handheld mobile computers by more than six per cent, and more than one-in-five retailers (21 per cent) plan to spend greater than 10 per cent on tablets over the next three years.
Related Articles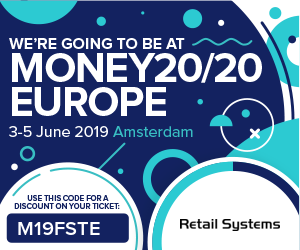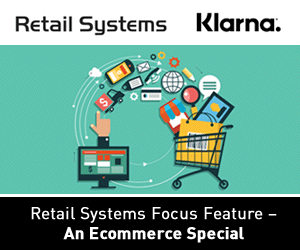 Talking shop: retail technology solutions from Brother
Retail Systems editor Peter Walker sits down with Brother's senior commercial client manager Jessica Stansfield to talk through the company's solutions for retailers and hospitality businesses, what's new in labelling technology, and the benefits of outsourcing printing.
Why the High Street needs a digital upgrade
Fluent Commerce's EMEA managing director Rob Shaw sat down with Retail Systems editor Peter Walker to discuss omnichannel opportunities, the best way to tackle technology and how the company is expanding into the UK and Europe.
Most read stories...
World Markets
(15 minute+ time delay)