Internet retail up by 11% year-on-year
Written by Peter Walker
18/10/18
In the three months to September, the quantity of retail sales increased by 1.2 per cent compared with the previous three months, with strong sales in online retailing.

The latest Office for National Statistics (ONS) figures showed internet sales up by 11 per cent year-on-year in September, with all sectors showing strong year-on-year growth.

Month-on-month sales were down 2.1 per cent though, with department stores and non-store retailers reporting falls of 9.6 and 4.5 per cent respectively.

Online sales as a proportion of all retailing fell slightly to 17.8 per cent from the 18 per cent reported in August. Textile, clothing and footwear stores, however, all reported record proportions of internet retail at 18.2 per cent.

Overall last month, the quantity bought declined by 0.8 per cent when compared with August, due mainly to a large fall of 1.5 per cent in food stores – the largest decline in food store sales since October 2015.

ONS head of retail sales Rhian Murphy said: "Retail continued to grow in the three months to September with jewellery shops and online stores seeing particularly strong sales – this was despite a stark slowdown in food sales in September, following a bumper summer."

Yesterday's IMRG and Capgemini index showed UK online retail sales growing at their lowest level since 2014 - 7.5 per cent year-on-year - in September.

Andrew Westbrook, head of retail at consulting firm RSM, commented that there continue to be signs of distress on the High Street, with deep discounting evident in some stores.

"Looking ahead, the recent rise in wage growth and the slowdown in inflation may help tempt some people back to the stores, and many will be keeping their powder dry ahead of Black Friday and the Christmas rush.

"However, growing uncertainty around the economic impact of Brexit could well weigh on consumer sentiment," he added.
Related Articles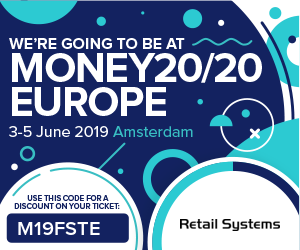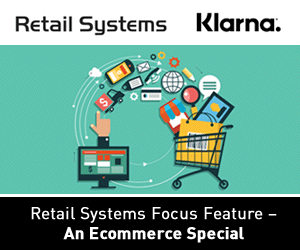 Talking shop: retail technology solutions from Brother
Retail Systems editor Peter Walker sits down with Brother's senior commercial client manager Jessica Stansfield to talk through the company's solutions for retailers and hospitality businesses, what's new in labelling technology, and the benefits of outsourcing printing.
Why the High Street needs a digital upgrade
Fluent Commerce's EMEA managing director Rob Shaw sat down with Retail Systems editor Peter Walker to discuss omnichannel opportunities, the best way to tackle technology and how the company is expanding into the UK and Europe.
Most read stories...
World Markets
(15 minute+ time delay)