2017 judging panel
Gerald Dawson, Finance Director, Forthglade
Claire Joel, Head of IT, French Connection Group
Sharon Peters, Head of IT Business Solutions – Food Programmes, Marks and Spencer
Nadine Sharara, Customer Director, Hobbs
Michelle Stevens, Editor, Retail Systems
Professor Merlin Stone, Managing Director, Merlin Stone Ltd
Ben Tyson, Managing Director, Born Social
Gerald Dawson, Finance Director, Forthglade
Gerald joined Forthglade as Finance Director last year, having previously been the Finance, Operations and E-commerce Director at lifestyle clothing brand Weird Fish. Prior to joining Weird Fish in early 2014 Gerald worked with a number of fast growing consumer businesses, including Amazon – as it built from a £100 million to £650 million business in the UK – and Long Tall Sally, developing international operations via both acquisition and organic growth.
Claire Joel, Head of IT, French Connection Group
Claire is Head of IT for French Connection Group Plc, which designs, produces and distributes fashion clothing for men and women, along with branded toiletries, glasses, watches, shoes and handbags, to more than 50 countries around the world. Its core retail brands are French Connection, FCUK, Great Plains, Toast and YMC. Claire has responsibility for the overall strategy and support of the group IT function and the associated business systems. She has over 15 years of retail IT experience, and prior to working in retail she was a management consultant to the pharmaceutical industry and then specialised as an IT strategy consultant working for clients in the UK, Europe and Australia. Her tech experience spans the multi-channel business and includes wholesale, retail, mail order and online, as well as the support services of warehousing and finance.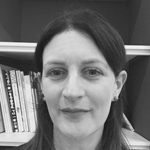 Sharon Peters, Head of IT Business Solutions – Food Programmes, Marks and Spencer
Sharon has over 20 years' retail experience across stores, operations, supply chain and programme management. Her career started in Marks and Spencer stores, where she progressed to become a manager in the Marble Arch branch. Sharon then moved to Gap to work in retail IT project management before taking a role as a management consultant for Accenture. She returned to Marks and Spencer in a business unit role, then moved into retail systems programme management for 10 years, where she was responsible for a number of programmes such as gift and credit vouchers, stored value, PoS roll-outs, the Christmas programme and many systems improvement projects. She set up and led a new department of international supply chain operations at M&S, and now has moved back into IT to head up a portfolio of delivery programmes across the food group.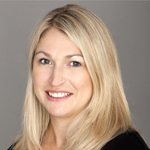 Nadine Sharara, Customer Director, Hobbs
Nadine started her career in retail at Ben Sherman in 2002 in a marketing role, and has risen to the upper echelons of e-tail in the years since. With over ten years' e-commerce experience across a number of blue chip retailers working both client side and supplier side, Nadine now specialises in helping retailers maximise online and offline trading opportunities through cross-channel integration. Her specialities include CRM, marketing, merchandising, technology, mobile, internationalisation and social. In 2015 Nadine took up the position of E-commerce and CRM Director at Moët Hennessy, home of the world's finest luxury wines and spirits brands, before joining Hobbs as their Customer Director at the end of 2016.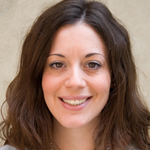 Michelle Stevens, Editor, Retail Systems
Michelle became Editor of Retail Systems and its sister title FStech in February 2016, having joined both publications as Deputy Editor in early 2014. She has been a business journalist for eight years and before focusing on retail, financial and payments technology, she specialised in employment matters, government workplace policy, employee engagement, talent management and industrial relations. Michelle has been recognised for her journalism at both the Santander Media Awards and the Towers Watson Media Awards.
Professor Merlin Stone, Managing Director, Merlin Stone Ltd
Merlin is one of the UK's top consultants, researchers, lecturers and trainers in marketing, customer insight and customer management in real and digital environments. He is an Honorary Life Fellow of the UK's Institute of Direct and Digital Marketing, which he helped found, and was awarded their Derek Holder Lifetime Achievement Award (one of the Data IQ Talent Awards) in 2015. He has followed a full academic career, holding senior posts and professorships at several universities but has now retired from full academic work, giving occasional university lectures, and is now a Visiting Professor at Portsmouth and Oxford Brookes Universities. He is on the editorial advisory boards of several academic journals. He has a first class degree and doctorate in economics and runs a university and school tuition business focusing on management, economics and mathematics.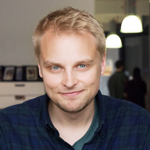 Ben Tyson, Managing Director, Born Social
Ben is the Managing Director of award-winning Born Social, the UK's leading social media management agency for ambitious and growing brands. The agency was established in 2012 with the belief that social media was fast becoming the most powerful tool brands could use to build communities (and customers), and works to that brief for hundreds of brands in the UK and Europe. Ben has also won multiple creative awards and speaks regularly at conferences and events on social media, challenger brands, marketing and leadership.