2023 judging panel
Gerald Dawson, Owner, DawsonWorks
Chris Field, Chief Executive, Fieldworks Marketing, and Chairman, Retail Connections
Hayley Meenan-Wilkin, Head of E-Commerce, The Rose Gallery
Nadine Neatrour, Director of Marketing, Selfridges
Sharon Peters, Head of IT Business Solutions, Marks & Spencer
Wizz Selvey, Retail Consultant
Dr Anjali Subburaj, Digital Commerce, Chief Architect, Mars
Darren Williams, Managing Director, DW Exec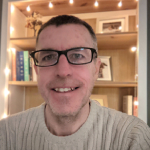 Gerald Dawson, owner, DawsonWorks
Gerald is a former CFO of high-growth consumer businesses Forthglade, Weird Fish, Long Tall Sally and the Cotswold Company. He now helps young consumer brands to scale their finance, ecommerce, operations and funding. Ex-Amazon and PwC.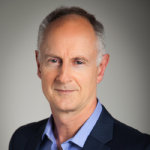 Chris Field, Chief Executive, Fieldworks Marketing, and Chairman, Retail Connections
Chris is an independent retail analyst, industry speaker and broadcast commentator. He was a journalist for the Financial Times, Retail Week and edited Retail Technology magazine for 10 years. He is retained by the National Retail Federation in the US to recruit non-US retailer to the speaking platforms at the Big Show in New York each January. As well as being one of Sky News' go-to retail commentators, Chris speaks regularly at international conferences on retailing and writes a weekly blog on tech in retail as managing editor of Retail Connections, a network made up of 12,000 senior EU retailers.
Hayley Meenan-Wilkin, e-Commerce Manager, The Rose Gallery
Hayley Meenan-Wilkin is an accomplished Head of E-Commerce with a vast array of Digital and Commercial experience, which includes time spent as a leader with the most successful Online businesses such as Tesco.com, Ocado.com, IG.com, and is currently leading the Digital Team for 'therosegallery.co.uk' which combines her Digital capability with her love of Art. Hayley is also a regular speaker and podcast contributor for an impressive selection of the most exciting new digital tech start-ups and businesses which have secured Angel investment, she is also currently studying at the Professional Institute of Digital Marketing.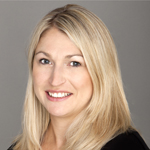 Nadine Neatrour, Director of Marketing, Selfridges
With 20 years' digital retail experience across a number of blue chip retailers working both client-side and supplier-side, Nadine specialises in helping brands and retailers maximise online and offline trading opportunities through cross-channel integration and effective consumer marketing – and "customer keeping". In 2015 Nadine took up the position of e-commerce and CRM director at Moët Hennessy, before joining Hobbs as its customer director at the end of 2016. In 2018 she became e-commerce director for Sunday Times Fast Track accredited Revolution Beauty before taking up the helm as interim digital director at fashion giant Ted Baker in 2019. As interim chief customer officer of 20-year old luxury makeup brand ByTerry she most recently led the brand into a major digital transformation through the challenging times of a global pandemic. Nadine is now independently advising a range of retail brands and start-ups.
Sharon Peters, Head of Technology for HR, Finance, Corporate and M&S Bank and Services
Sharon has over 20 years technology and leadership experience across a wide range of domains covering retail, corporate, operations and supply chain. Sharon started her career in stores then moved in support centre and consulting roles. Her passion for technology to release customer value through customer centric and colleague focused solutions. Her career started in Marks & Spencer stores, before she moved to Gap to work in retail IT project management, before taking a role as a management consultant for Accenture. She returned to M&S in a business unit role, then moved into the retail systems team leading the program delivery function through a number of key changes such as POS, stored value gift card, early work force management and stock management solutions. She created and led a new department within international to manage supply chain operations and planning before moving back into IT to head up a portfolio of delivery programs across the food group. For the past 3 years she had lead and developed the corporate technology function in M&S Tech building a product led team that spans HR, Finance, Corporate Services an Bank and Services.
Wizz Selvey, Retail Consultant
Wizz Selvey is former Head of Buying at Selfridges, and Director at Cowshed Beauty and Soho Home. She is a champion for change in the Retail industry, and has an instinct for trends, how to build a disruptive brand and an expert on customer behaviour. Selvey has a history of helping brands combine innovation, creativity and commerciality to get results and achieve double-digit commercial growth. As well as speaking internationally Selvey is also a regular contributor for trade and mainstream media, being featured in WGSN, Beauty Independent, METRO, the Daily Mail, NatWest Business and more.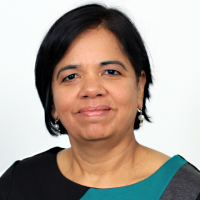 Dr Anjali Subburaj, Digital Commerce, Chief Architect, Mars
Dr Anjali Subburaj began her career as a lecturer and researcher in physics at the University of Mumbai, India. After emigrating to the UK in 1999, she embarked on her IT career, starting in an IT support role in a start-up company and progressed to becoming a technology architect. Anjali joined Salesforce in 2015, where she gained expertise in cloud architecture and achieved the coveted Salesforce Certified Technical Architect status.  In 2020 Anjali joined Mars, where she applies her extensive knowledge and expertise to architect innovative strategies and solutions in digital commerce including operational systems such as ERP and front office systems such as eCommerce platforms. To support Mars' DTC strategy, she introduced MACH principles and became a MACH Alliance Ambassador in 2021, steering the implementation of microservices, Agile, API connectivity, Cloud-nativity, and a Headless infrastructure, which allow retail brands to rapidly make changes that enhance the customer experience.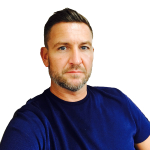 Darren Williams, Managing Director, DW Exec
Darren Williams (DW) is the Founder of Williams Harding Consulting, having formally held Senior roles in a number of businesses in retail and hospitality, including Hotel Chocolat and Unilever. He is also the Executive Chairman of www.scrubd.com and a Trustee at Action 4 Youth (www.action4youth.org). Williams Harding (www.williamsharding.com) works with start-ups, expanding and distressed businesses, primarily in Retail and Hospitality but also outside of these sectors. DW also speaks on the industry circuit as well as hosting and panel moderating at both corporate and charity events. He currently holds 2 Ambassadorial roles, being a Schools Role Model for Stonewall, and fundraising and awareness for Target Ovarian Cancer. He has run 4 London marathons and a number of other major run series for this charity. Williams Harding also partners with a Bulgarian dog rescue centre www.helenshouseofhope.com (DW even brought one of the residents home for a new life in London).