PoS credit popularity soars from low base
Written by Peter Walker
29/01/20
Adoption of point of sale (PoS) credit services remains low, but the speed at which consumers are signing up for them means the £10 billion market is growing at more than 15 per cent per year.

This is according to research by consulting firm Kearney, which surveyed 2,239 UK consumers in the autumn, which showed that 41 per cent have never used PoS credit services, and those who so use them do so infrequently – on average only 2.4 times during the past five years.

However, new services such as Klarna, Clearpay and PayPal Credit are being installed and used by more consumers in thousands of retail outlets across the UK and online; providing a mix of low and zero-interest credit options, supported in some cases by manufacturers paying the cost of the credit offered.

Kearney found that growing number of consumers, particularly those in younger age groups, are happy to use a PoS credit proposition that provides ease of use, value for money and transparency over charges.

More than 60 per cent of Millennials - those aged 23 to 38 - have used PoS credit services that allow payment in instalments, including 42 per cent who have used them more than once. Millennials are also the age group most likely to have used these services at least three times during the past five years.

A majority of consumers in Generation X - those aged 39 to 54 - have also used these services, with more than a third (34 per cent) having done so more than once.

The research also revealed that 58 per cent of respondents would use PoS credit for a purchase over £250, whether or not they could pay the full price up front – including 12 per cent who would use the credit to trade up and buy a more expensive product.

Just over a quarter (26 per cent) said they would use PoS credit if they couldn't afford the purchase immediately, including 13 per cent who would rather do this in order to make the purchase straight away rather than save up for it. Respondents in the two youngest age groups were much more likely than older consumers to say they would buy now and pay later rather than save up for the purchase.

More than one in three consumers (37 per cent) said that when making a £250 purchase they would prefer to buy from a retailer that offered a 'buy now, pay later' option. Millennials were most likely to say this, with more than half (51 per cent) saying this would be the case (as did 42 per cent of Generation Z respondents).

"The findings outlined in this report reveal the potential opportunities for a service provider able to develop and market a genuinely easy-to-use, transparently cost-effective PoS credit service," the document read. "Today this is a very fragmented market; a good proposition linked to a trusted brand could capture a substantial market share.

"Banks or retailers that fail to provide them will be making what could prove to be a very expensive mistake," it concluded.
Related Articles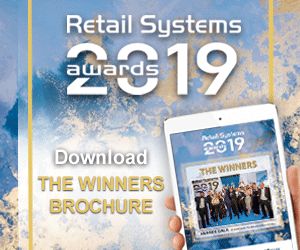 HULFT
Find out how HULFT can help you manage data, integration, supply chain automation and digital transformation across your retail enterprise.
Talking shop: retail technology solutions from Brother
Retail Systems editor Peter Walker sits down with Brother's senior commercial client manager Jessica Stansfield to talk through the company's solutions for retailers and hospitality businesses, what's new in labelling technology, and the benefits of outsourcing printing.
Most read stories...
World Markets
(15 minute+ time delay)