Don't kick the can down the road on SCA: FCA
Written by Hannah McGrath
09/10/2019
Payment providers and online merchants must not "kick the can down the road" in preparing for the implementation of Strong Customer Authentication (SCA), according to the Financial Conduct Authority's (FCA) head of payments and retail banking.

Speaking at the PayExpo conference in London, Maha El Dimachki urged the industry not to misinterpret the decision to grant an 18 month extension to e-commerce and payments firms to comply with the SCA rules, and insisted they should be ready to implement them in 523 days' time.

"You must be aware this is a one time extension, the deadline will not be extended again," she stated.

"We need to make sure that you have all the information you need to meet the requirements, you need to make sure that you make this an urgent priority, because this isn't a chance to kick the can down the road again - in less than 18 months the can will stop squarely at your feet."

In August, the regulator confirmed the extra time after the European Banking Authority (EBA) bowed to warnings from the payments and e-commerce industries that companies would fail to comply with the second Payment Services Directive (PSD2) mandated rules, leading to potential disruption for firms and customers across Europe.

The SCA rules require a two-step verification process for all online purchases over £30 to help reduce fraud and increase payments security, but payments providers and merchants had warned that a lack of industry preparedness would make more than a quarter of payments impossible to complete and lead to customers abandoning their purchase at checkout.

Explaining the FCA's decision to grant an extension to March 2020, El Dimachki said: "The industry just wasn't ready as a whole including merchants, they weren't prepared for the deadline of the 14th of September.

"So it was clearly something the industry had to get right and we can't afford to get it wrong reputationally or operationally," she added.

Looking to the future, El Dimachki highlighted the rapid growth of the UK's alternative payments and e-money industry, with £500 billion worth of payments executed by UK regulated payment institutions last year.

However, she warned of the responsibilities for the industry to guarantee consumer protections, as digital and online payments become more widespread.

"The pace of change is going to get faster," she said. "Payments and e-money firms like yours epitomise our point that this kind of innovation brings a lot of benefits and opportunities, but it also brings risks. Your industry may be the teenager of financial services, but many of you are growing into adulthood very, very quickly."

Failure to implement protections and regulations such as the SCA could not only "damage our [consumers'] finances and destroy our trust", but also have much wider consequences which could "fundamentally harm both your customers and the integrity of the financial markets," El Dimachki added.
Related Articles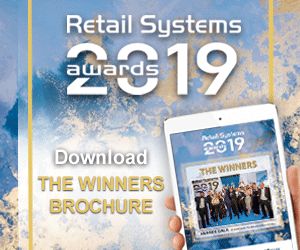 HULFT
Find out how HULFT can help you manage data, integration, supply chain automation and digital transformation across your retail enterprise.
Talking shop: retail technology solutions from Brother
Retail Systems editor Peter Walker sits down with Brother's senior commercial client manager Jessica Stansfield to talk through the company's solutions for retailers and hospitality businesses, what's new in labelling technology, and the benefits of outsourcing printing.
Most read stories...
World Markets
(15 minute+ time delay)