Clas Ohlson set to leave the UK High Street
Written by Peter Walker
06/12/18
Swedish homeware retailer Clas Ohlson has announced plans to close all of its UK stores, putting 150 jobs in jeopardy.

After reporting a 74 per cent drop in operating profits to £2.88 million, the decision was made to close all loss-making stores in the UK, along with four loss-making stores in Germany.

It will still trade from 227 stores across Norway, Sweden and Finland, with sales outside of this region reportedly only accounting for three per cent of sales.

"After 10 years, the business in the UK is continuing to incur significant losses despite measures in recent years to optimise the store network," commented Lotta Lyra, chief executive at Clas Ohlson.

Jon Peacock, acting UK country manager, said the business has decided to focus on an online strategy in the UK.

"In recent years, we've been working on a digital transformation plan and our online business has gone from strength to strength, it's clear that online, where people can get access to our entire product range, is how our customers like to shop with us.

"We have no plans to withdraw our UK e-commerce operations, and our physical store, in Reading, will remain open," he continued. "Our German online business will also be managed and operated from our UK base, along with potential new European markets in future."

The UK headquarters will be relocated to be better positioned for this new development and Peacock revealed he will be looking at a revised organisation structure for the future, including a number of new roles in specialist digital and e-commerce areas.

The retailer stated that the store closures would cost £18.3 million, but it expected a £6.5 million boost to earnings of after the stores are closed.

Sam Rutley, managing director at e-commerce agency PushON, commented: "By moving to a purely online proposition, Clas Ohlson will be removing the physical ability for customers to experience the tactile nature of a product, or to obtain advice from a sales assistant.

"When the brand does become a purely-online player in the UK, Clas Ohlson will need to ensure it is providing the virtual 'next best thing' through the implementation of technology," he concluded.
Related Articles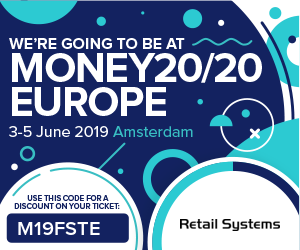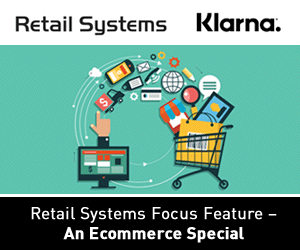 Talking shop: retail technology solutions from Brother
Retail Systems editor Peter Walker sits down with Brother's senior commercial client manager Jessica Stansfield to talk through the company's solutions for retailers and hospitality businesses, what's new in labelling technology, and the benefits of outsourcing printing.
Why the High Street needs a digital upgrade
Fluent Commerce's EMEA managing director Rob Shaw sat down with Retail Systems editor Peter Walker to discuss omnichannel opportunities, the best way to tackle technology and how the company is expanding into the UK and Europe.
Most read stories...
World Markets
(15 minute+ time delay)